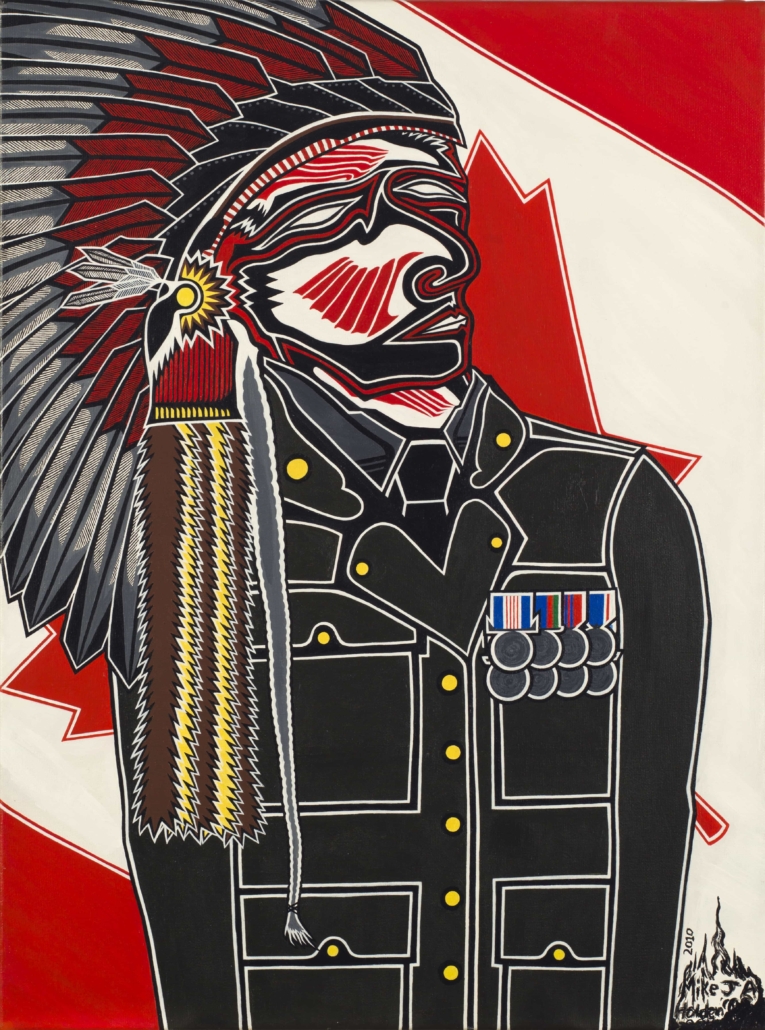 16″ x 20″ Acrylic on Canvas
In Permanent Collection of The Canadian War Museum
Chief Joseph Dreaver (1892-1978) was a decorated veteran of both WWI and WWII. While serving as a sapper in the 1st World War he was awarded the Military Medal for bravery at Ypres.
He reenlisted at the age of 48 when WWII broke out. Because of his age he remained in AB serving as a guard of POWs.
Dreaver's accommodations included: 2 Coronation Medals, a Confederation of Canada Medal, a Second World War Medal, a Voluntary Service Medal, the Military Medal, and the Great War for Civilization Medal. He served for more than 40 years as Chief of the Mistawasis Cree Band and was a lifetime member of the Federation of Saskatchewan Indians.
http://mikeholdenart.com/wp-content/uploads/2021/10/Dreaver-by-Mike-Holden-scaled.jpg
2560
1902
admin
http://mikeholdenart.com/wp-content/uploads/2021/12/final-copy-banner2.0.png
admin
2021-10-20 09:37:06
2022-01-30 18:31:13
Dreaver